EDIT MAIN
October 21, 2019
Update given on school land purchase: Environmental and water delineation completed by Cedar Corp - All is fine with the environmental report and approximately 37+ of the 62+ acres are available for development. The remaining acreage is wetlands, forest, etc.
Approximately $30 million (taken out over 3 years) would not cause an increase in current mil rate due to high school building debt being able to be retired (paid off) by 2021. District may/will need some additional operational funds beginning next year which could be out of that capacity or an increase. We will contact Baird financial to run what additional impact on taxes operation fund and/or additional construction/renovation referendum capacity would be (i.e. $45 million, $50 million etc.) and share at the next meeting.
Discussion of Meeting Presentation

Layout solves traffic flow problems and safety concerns at each facility.
Cost of each individual addition (Innovation Center, Middle School Addition, Rec Center Addition, etc.)
Playground Space for newly proposed Elementary School / Lack of Green Space
Multi use playing surface on Stadium Field is more cost effective and useful for all students. Additional playing field proposal is not adjacent to school, includes extra maintenance, and does not address many concerns.
Future of Dellwood
Need of District Child Care Facility

NEXT MEETING: NOVEMBER 18 @ 6:00 pm in the Middle School IMC
Clintonville Planning Presentation Diagrams in High Resolution

---
These pictures scroll fast. To view the actual pictures and presentation, please click the links above.
Previous Meeting Information Below
Hoffman presented various options to community members and the Facility Planing Concept Group. During their presentation, it was stressed that the options were created from feedback as well as some ideas that have worked for other districts. Table-top discussion followed, and feedback was given to Hoffman Planning Design & Construction. Hoffman will now use group feedback to reconfigure and create additional options.
The group favored a combination of A/B as well as options D or E with modifications. All options include maintenance to buildings as well as transformation to 21st century learning spaces.
Linked below are the Budget Planning Matrix as well as Option Layouts. The Option Layout cost is explained on the Budget Planning Matrix.
These are not Final Budgets or Concepts. Updates will be provided at the October 21st meeting.
Click on Either Image to View Larger/Printable PDF (11 x 17)
Click on Picture Below to View/Print Option Layouts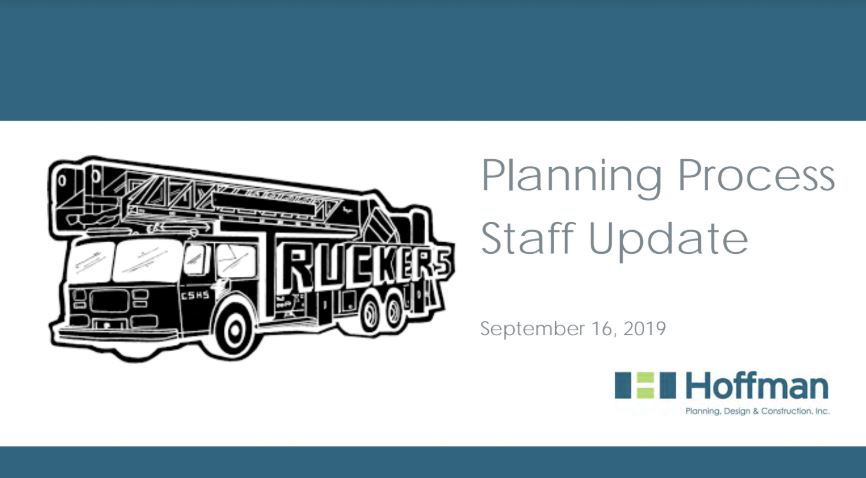 In the Spring of 2019, the Clintonville Public School District began a facilities analysis process in partnership with Hoffman Planning, Design, and Construction. Information gathering started with engineers visiting school district facilities, stakeholder input sessions and the formation of a concept planning group to review information and discuss findings with the goal of developing facility concept recommendations by the fall of 2019.
---
Hoffman met with Facility Concept Planning Group and collectively constructed and discussed what the process of Facility Planning should look like for the Clintonville School District.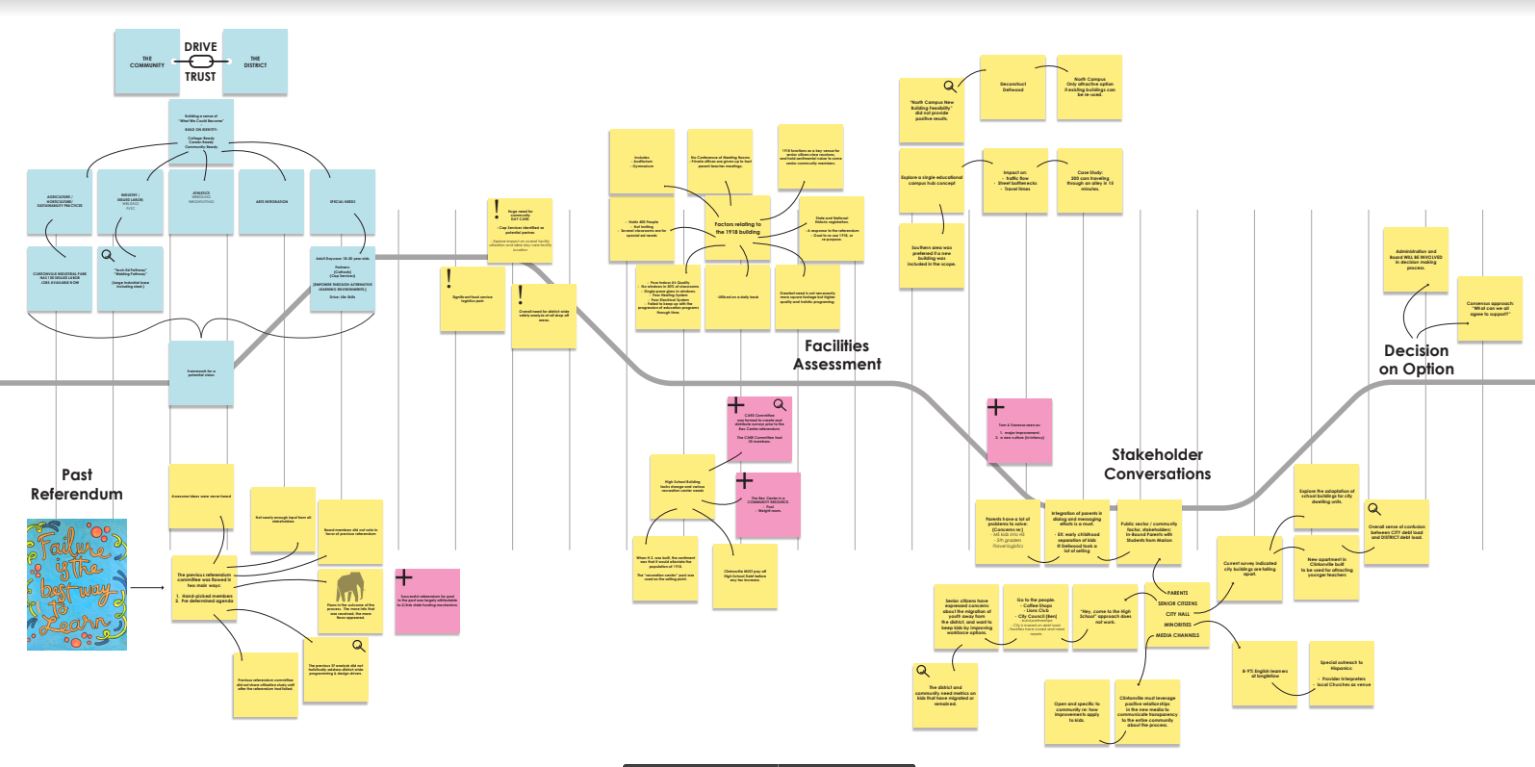 Click Here for PDF Download of Journey Map
---
All School Staff had the opportunity to meet with Hoffman representatives. The discussions included: What staff liked about current facilities/programs/safety, concerns about current facilities/programs/safety, and general comments and questions.
Click here to view the report created from staff meetings.
---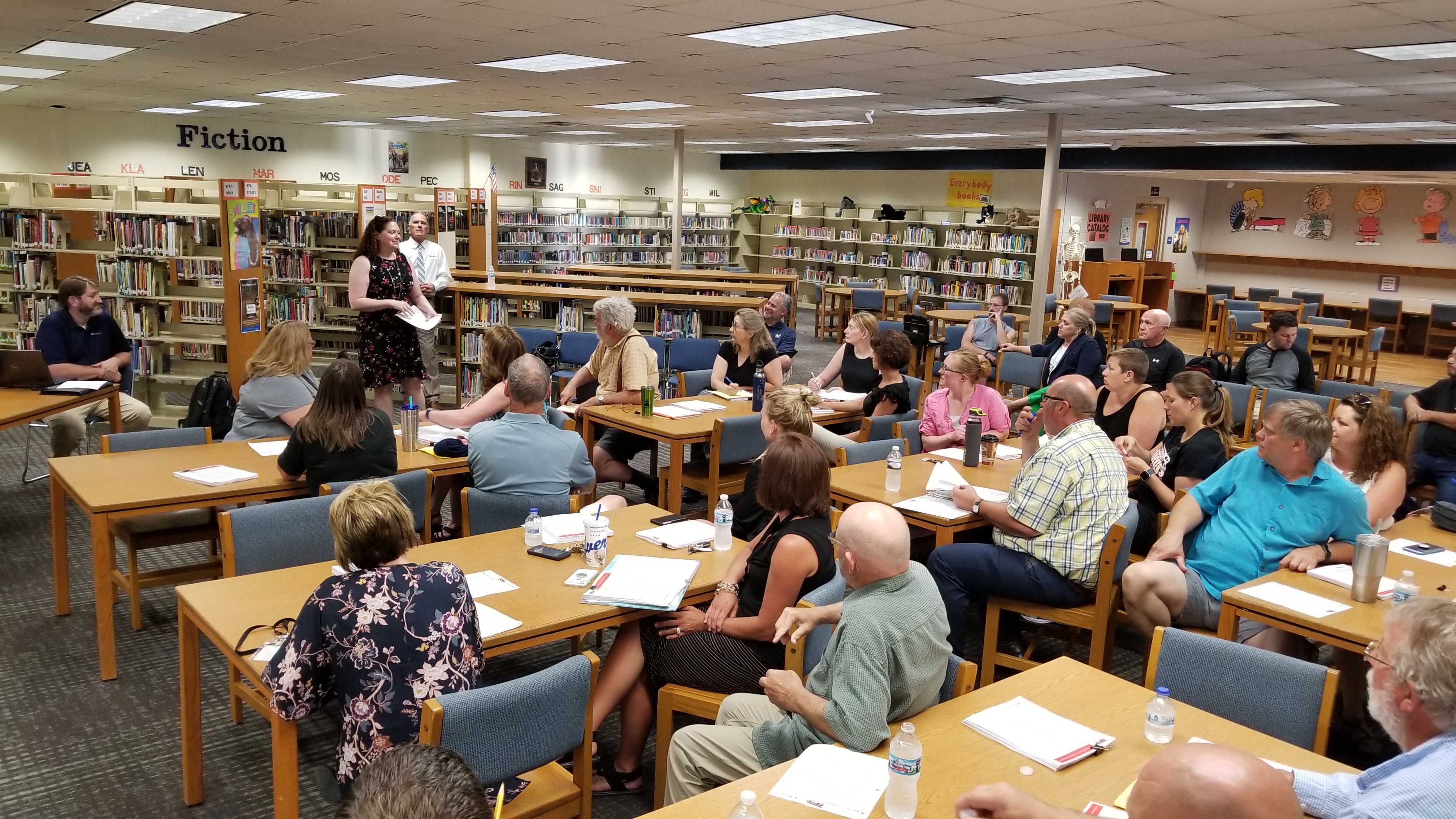 July 8th - Jennifer Lehrke - Legacy Architecture - Presents a summary of Rexford Longfellow Elementary. She discussed legal requirements (State and National Historic Registry), future development/update procedures, and various ways that facility could be used (including educational).
---
Representatives from Hoffman (including several Engineers), District Administration, members of the Facility Concept Group, and Board Members toured all campus sites. Hoffman reported that all sites were very well maintained and is aware of future maintenance needs. This report reviews the overall condition of the schools and identifies items already on the district's long term capital improvement plan as well as items that may have been recently recognized. They are representative of maintenance measures that most school districts continue to take steps to address within their current budgetary means.
Facility Condition Reports
---