EDIT MAIN
In the Spring of 2019, the Clintonville Public School District began a began a facilities analysis process in partnership with Hoffman Planning, Design, and Construction. Information gathering started with engineers visiting school district facilities, stakeholder input sessions and the formation of a concept planning group to review information and discuss findings with the goal of developing facility concept recommendations by the fall of 2019.
---
Hoffman met with Facility Concept Planning Group and collectively constructed and discussed what the process of Facility Planning should look like for the Clintonville School District.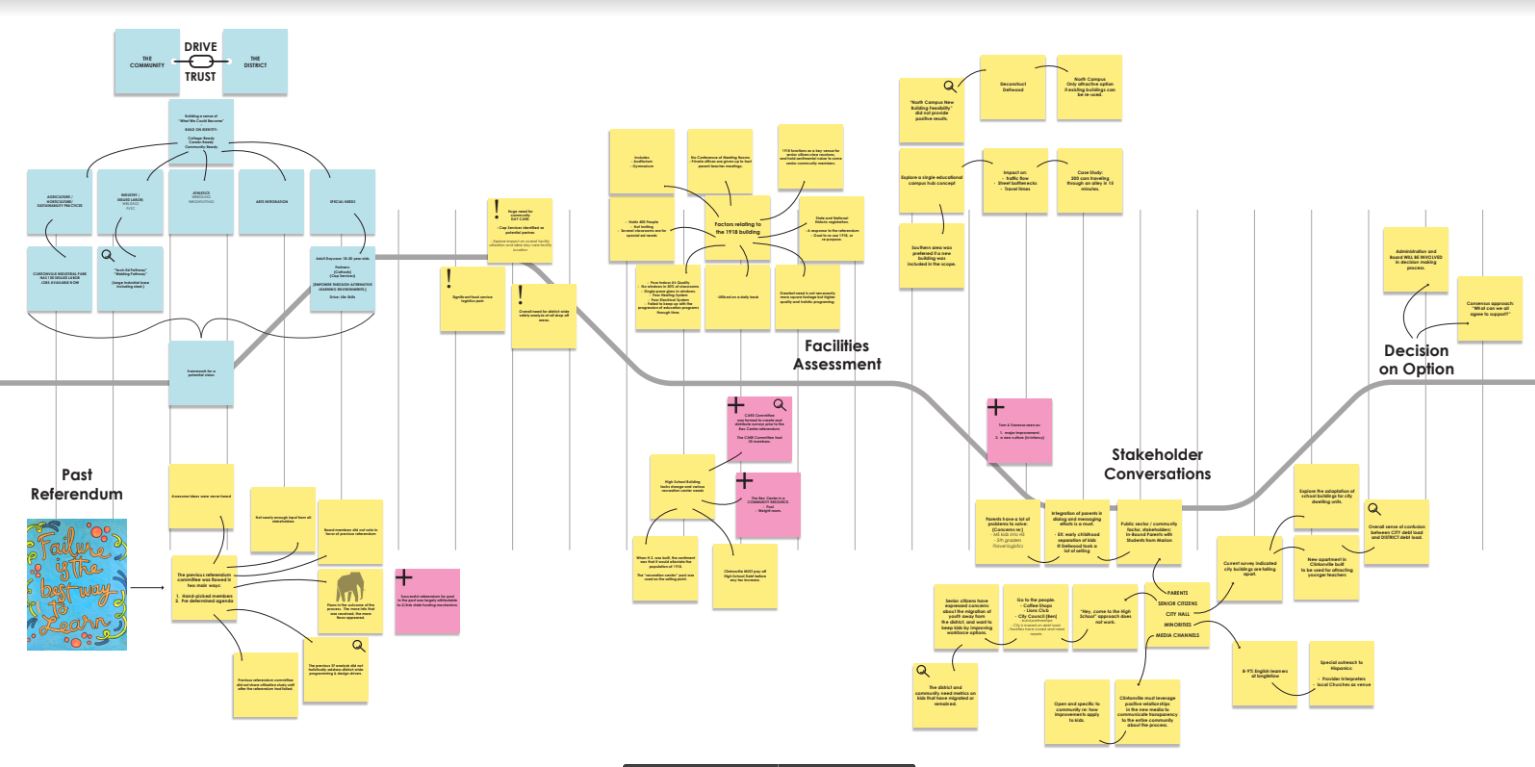 Click Here for PDF Download of Journey Map
---
All School Staff had the opportunity to meet with Hoffman representatives. The discussions included: What staff liked about current facilities/programs/safety, concerns about current facilities/programs/safety, and general comments and questions.
Click here to view the report created from staff meetings.
---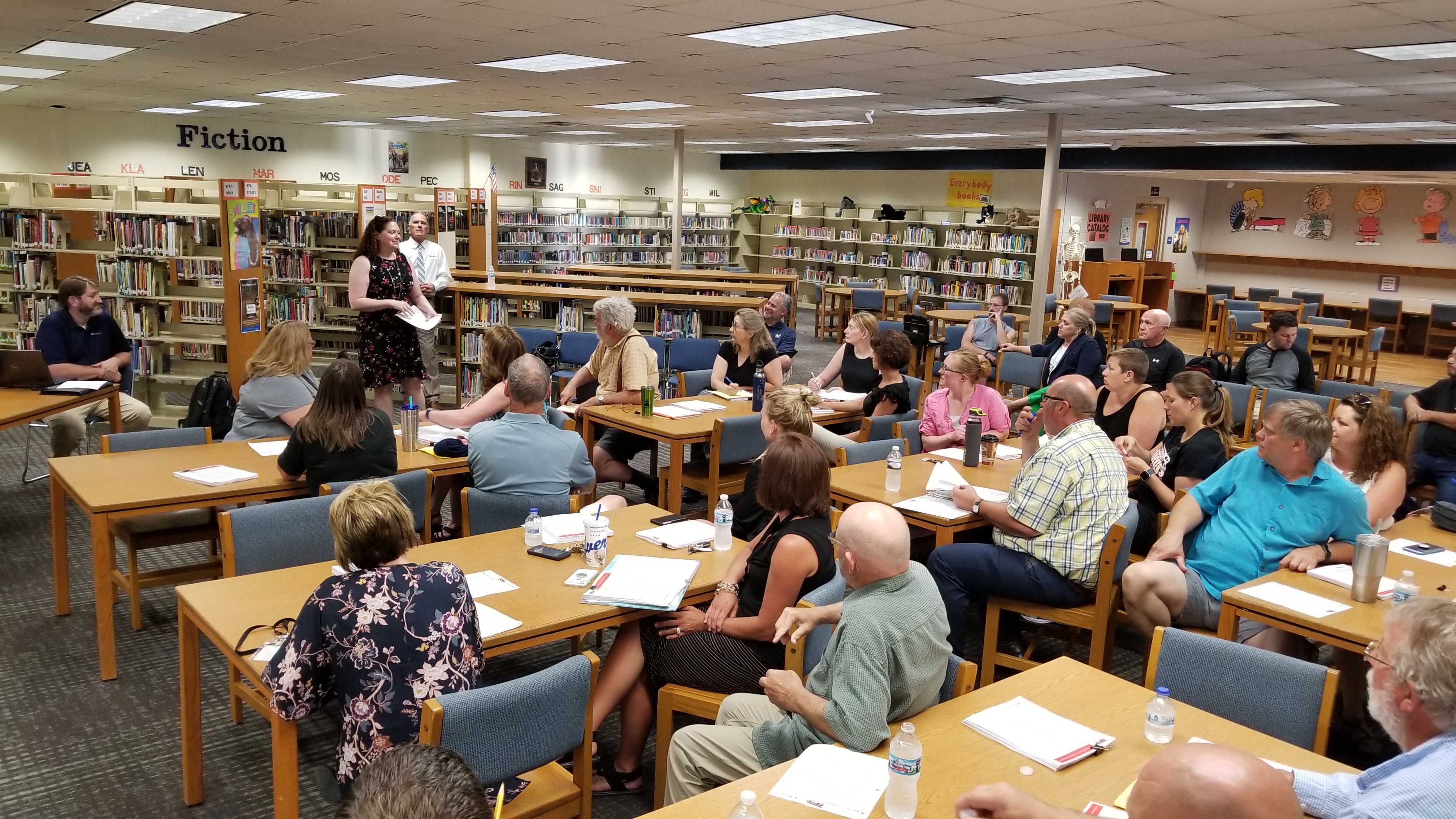 July 8th - Jennifer Lehrke - Legacy Architecture - Presents a summary of Rexford Longfellow Elementary. She discussed legal requirements (State and National Historic Registry), future development/update procedures, and various ways that facility could be used (including educational).
---
Representatives from Hoffman (including several Engineers), District Administration, members of the Facility Concept Group, and Board Members toured all campus sites. Hoffman reported that all sites were very well maintained and is aware of future maintenance needs. This report reviews the overall condition of the schools and identifies items already on the district's long term capital improvement plan as well as items that may have been recently recognized. They are representative of maintenance measures that most school districts continue to take steps to address within their current budgetary means.
Facility Condition Reports
---