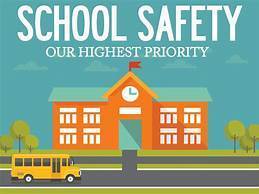 School Safety
David Dyb
Wednesday, December 04, 2019
Dear Clintonville Staff and Families,
Student and staff safety is our highest priority. With the recent school incidents in Waukesha and Oshkosh, Wisconsin, we want to express how important it is that everyone has a responsibility to keep our schools safe. While there is no general, specific, or imminent threat to our local schools, we take these recent incidents seriously as it relates to our preparedness and response to any threat that could endanger students, staff and our school community. We encourage anyone who hears or sees something to report that information to school administrators, our police liaison officer, Clintonville Police Department, Waupaca County Sheriff's Department or the Waupaca County Anonymous Tip Line.
Please reinforce the importance that when your children hear and/or see something - they need to say something. We also encourage you to speak with your children about the serious nature of making threats, whether verbally, written or on social media. Per our school safety protocol procedures, All reported threats are investigated by administrators in collaboration with the Clintonville Police Department. Students who make threats, even as a joke, are subject to very serious consequences.
We are grateful for the support of the Clintonville Community. Please join us in keeping the students, staff and families of the Waukesha and Oshkosh communities in our thoughts.
Sincerely,
David C. Dyb, Ed.D.Superintendent
Clintonville Public Schools
715-823-7215 ext. 2604 ddyb@clintonville.k12.wi.us